What is Zwift?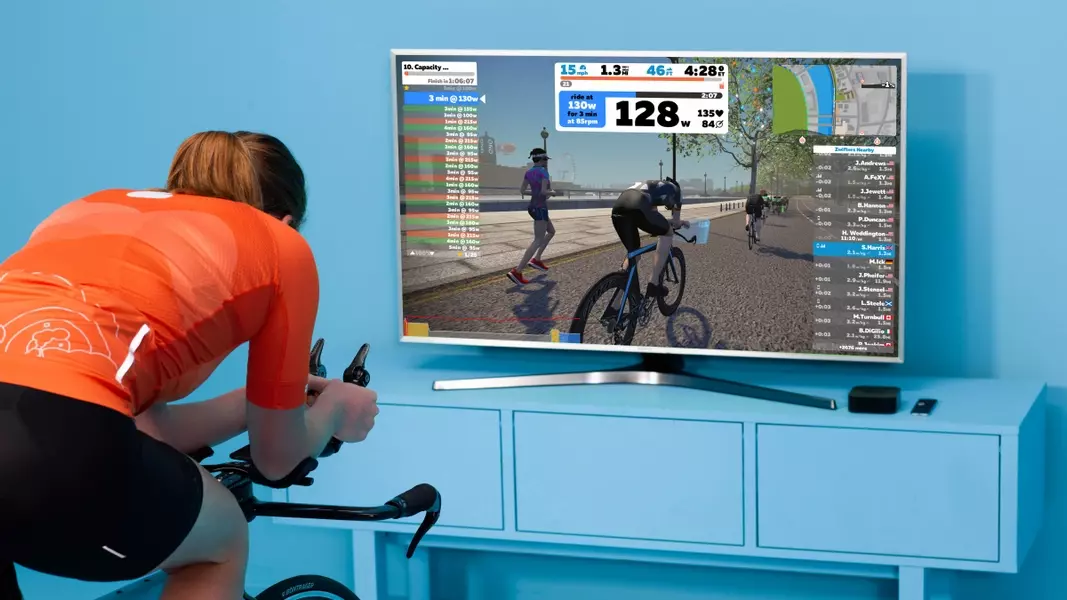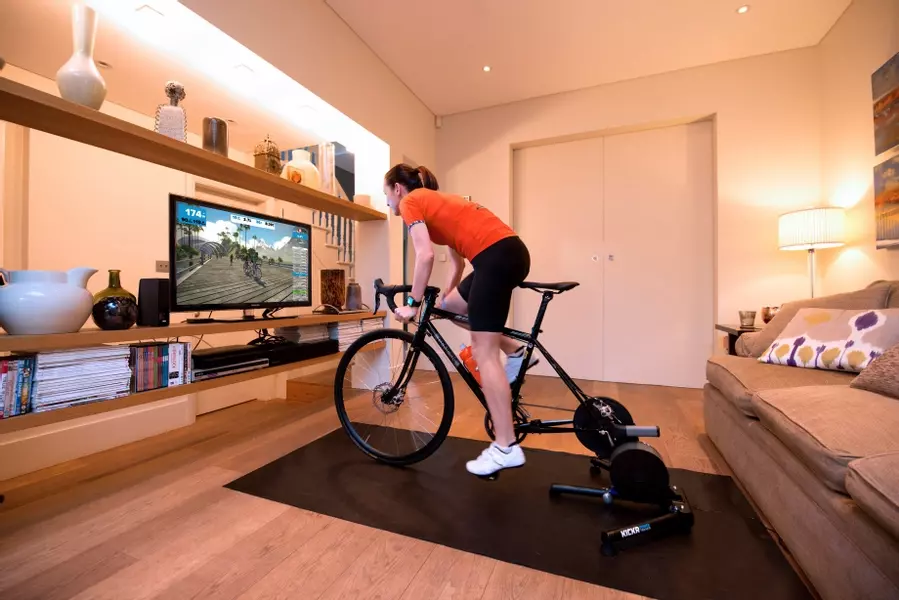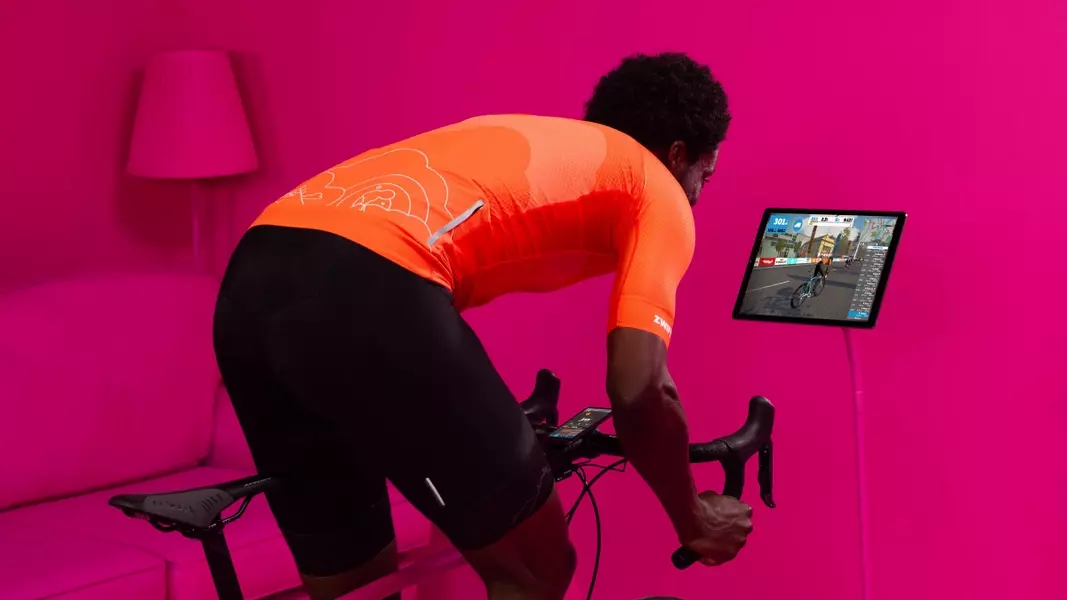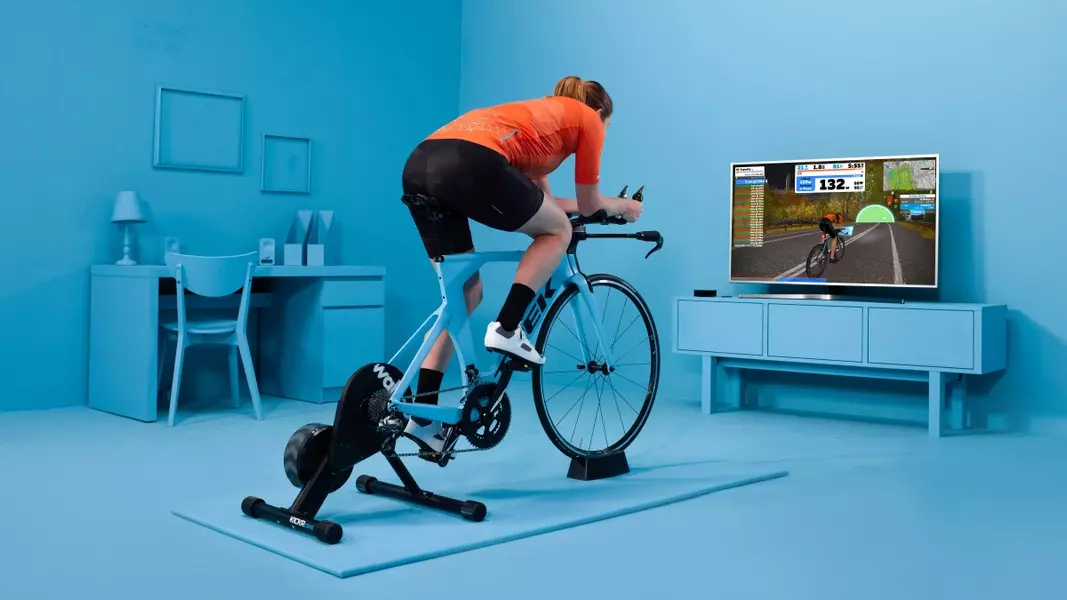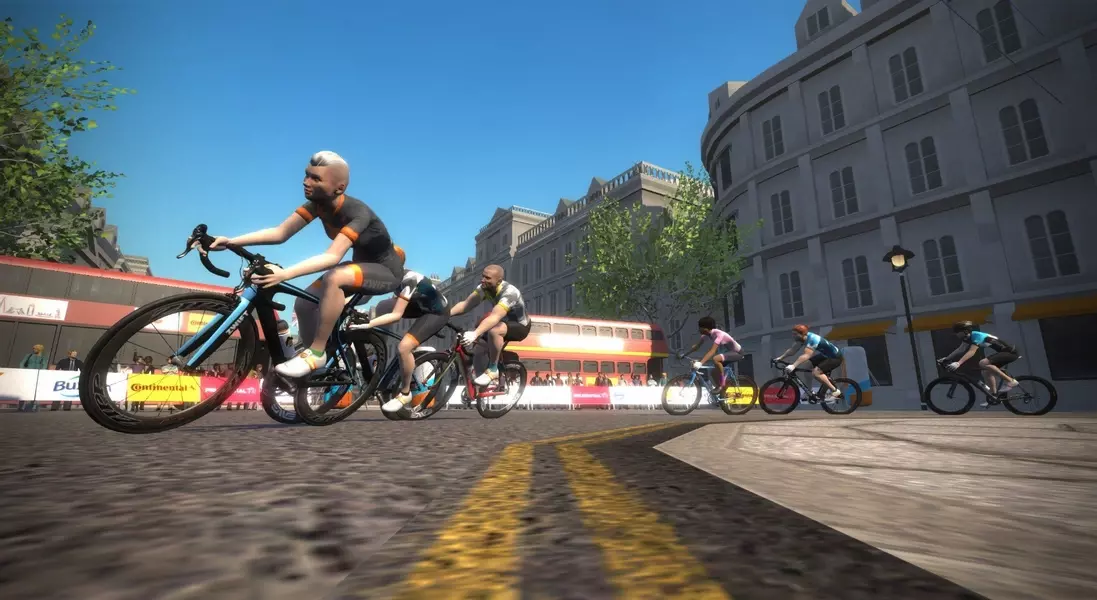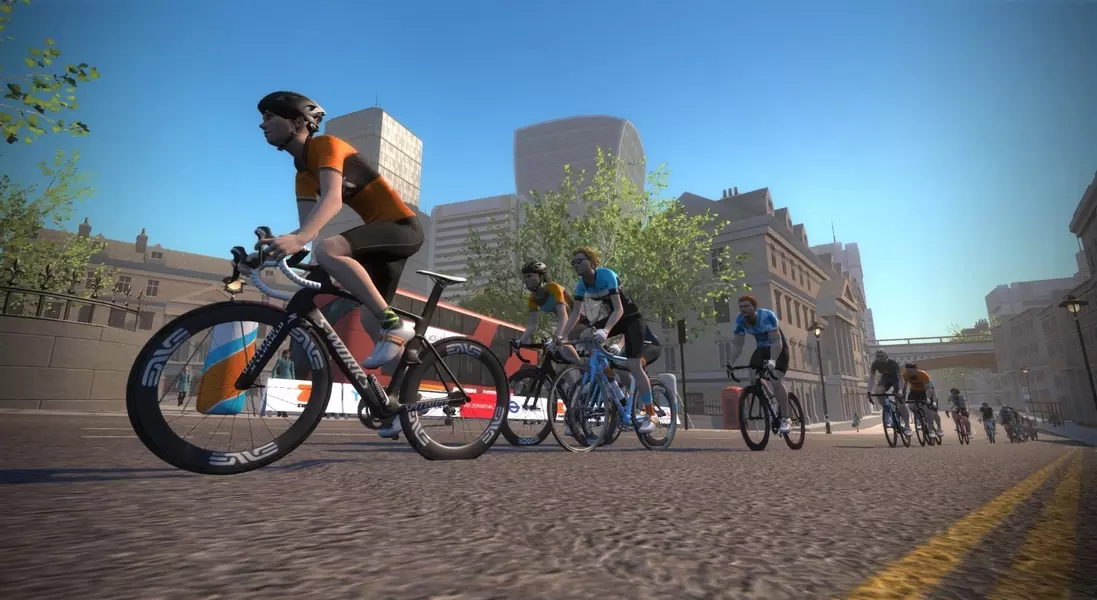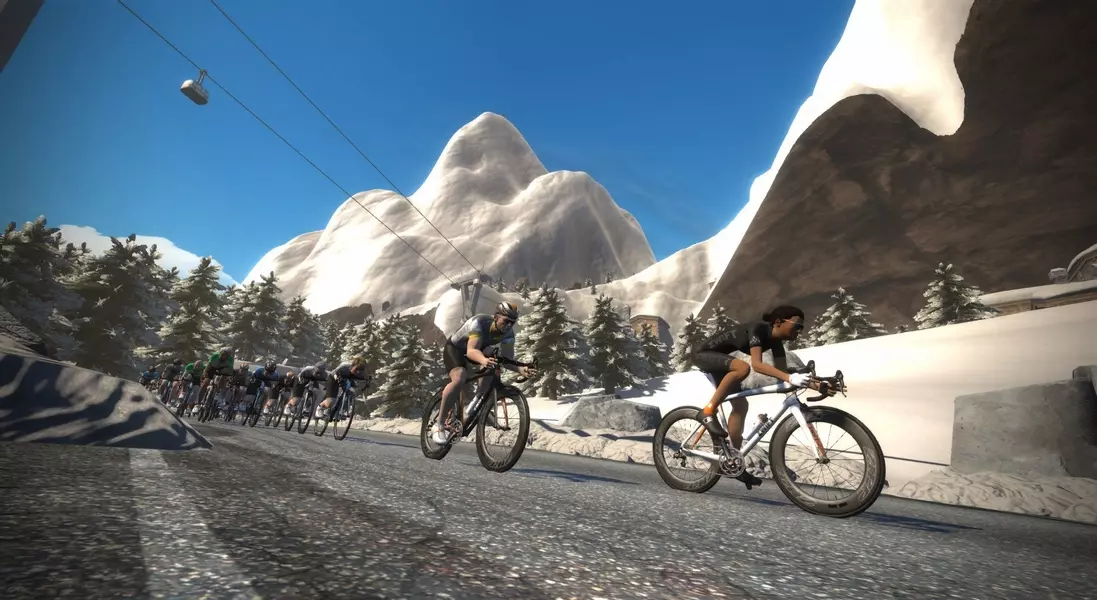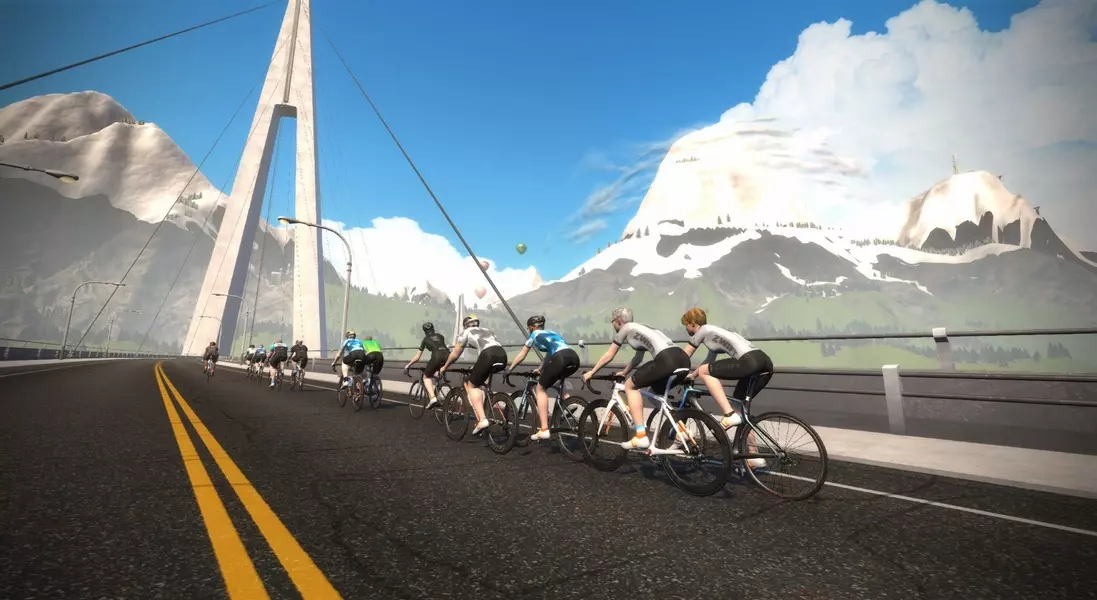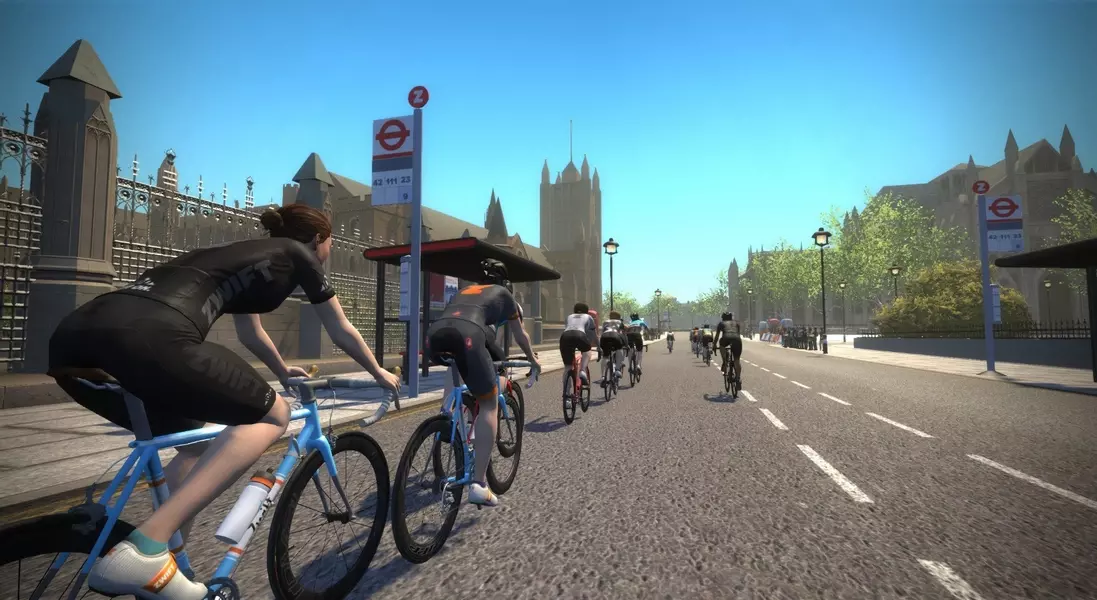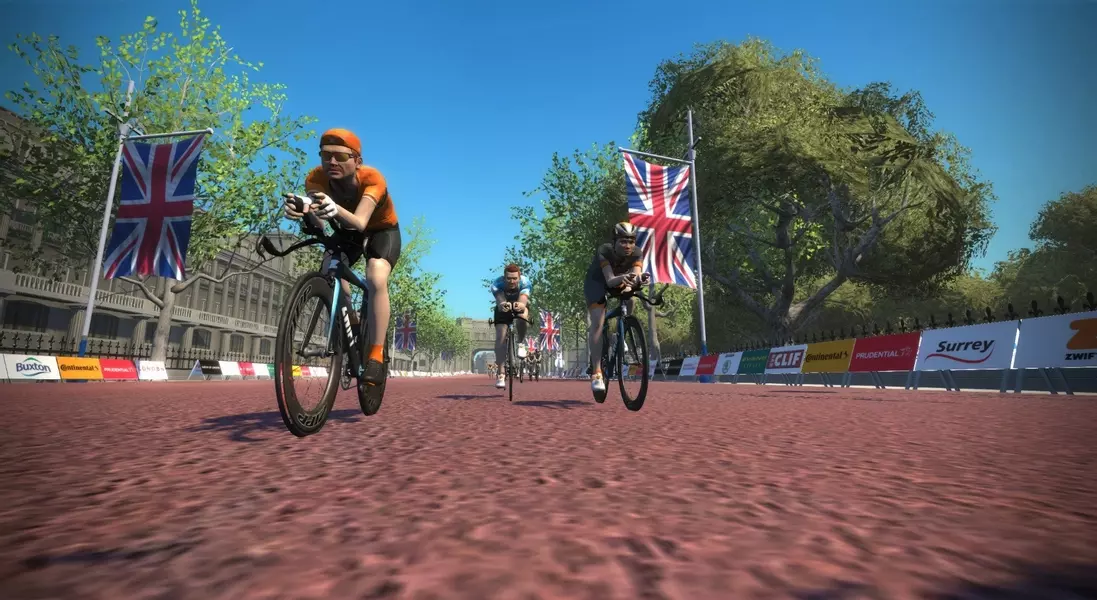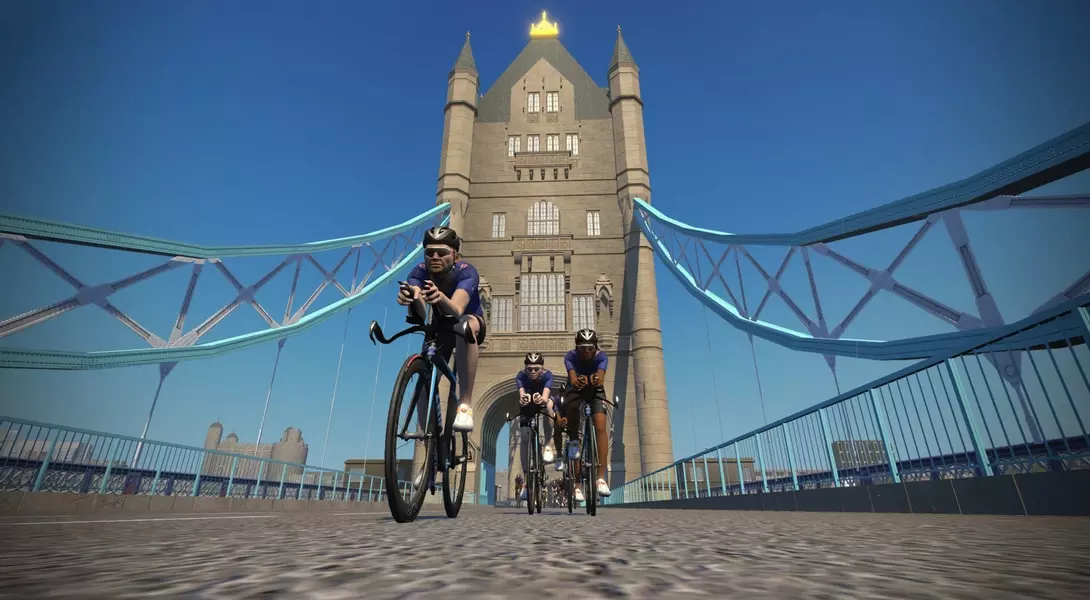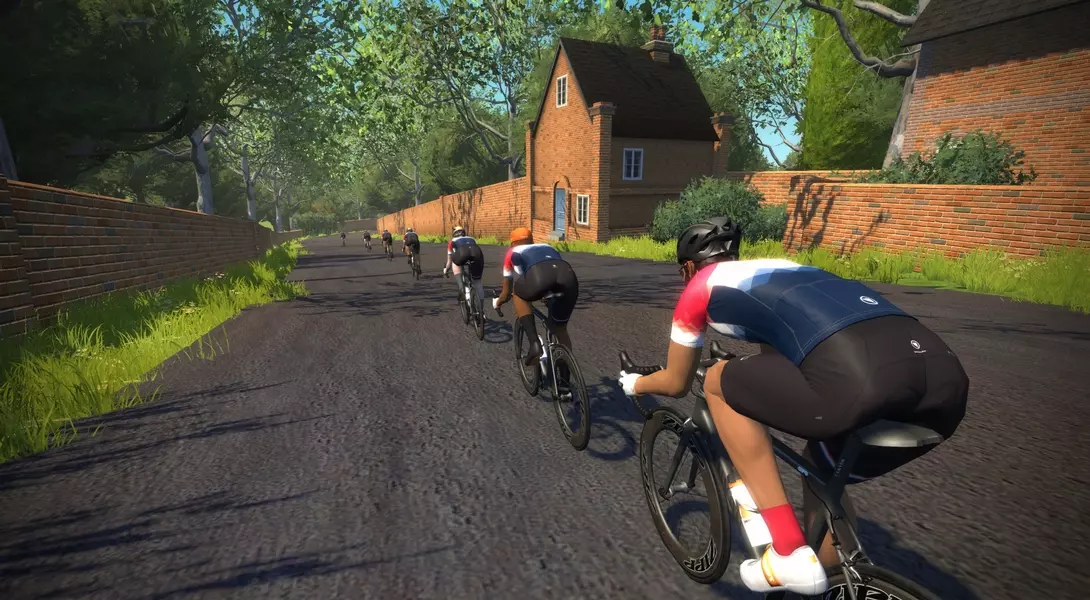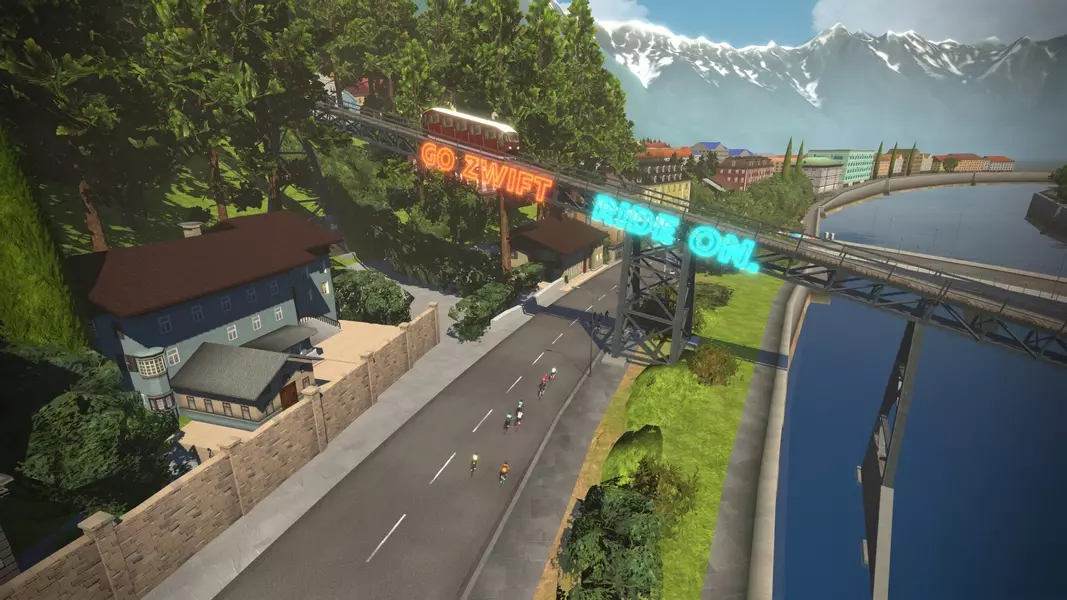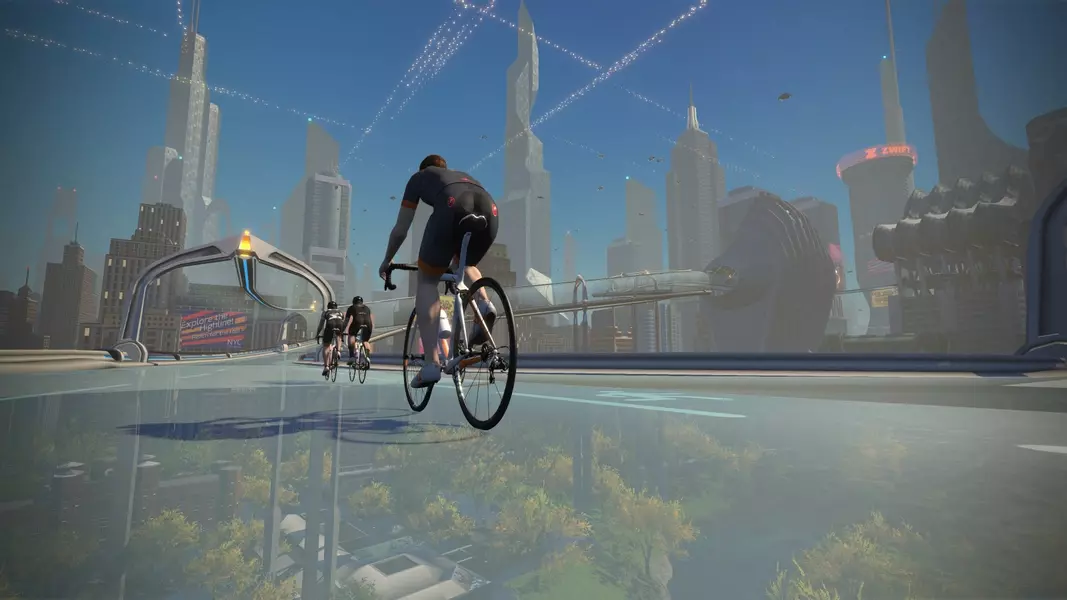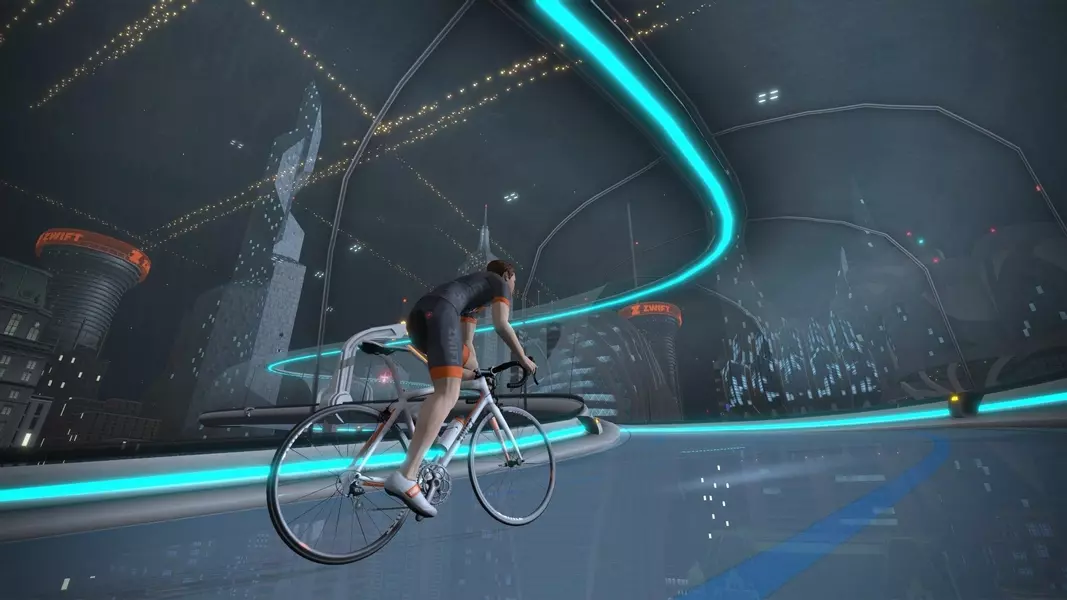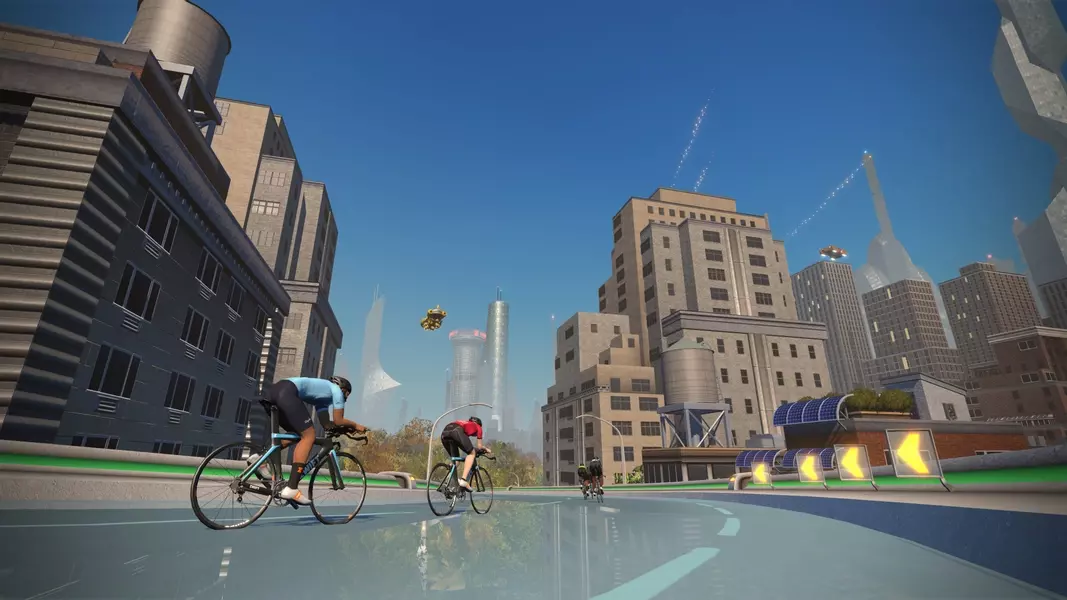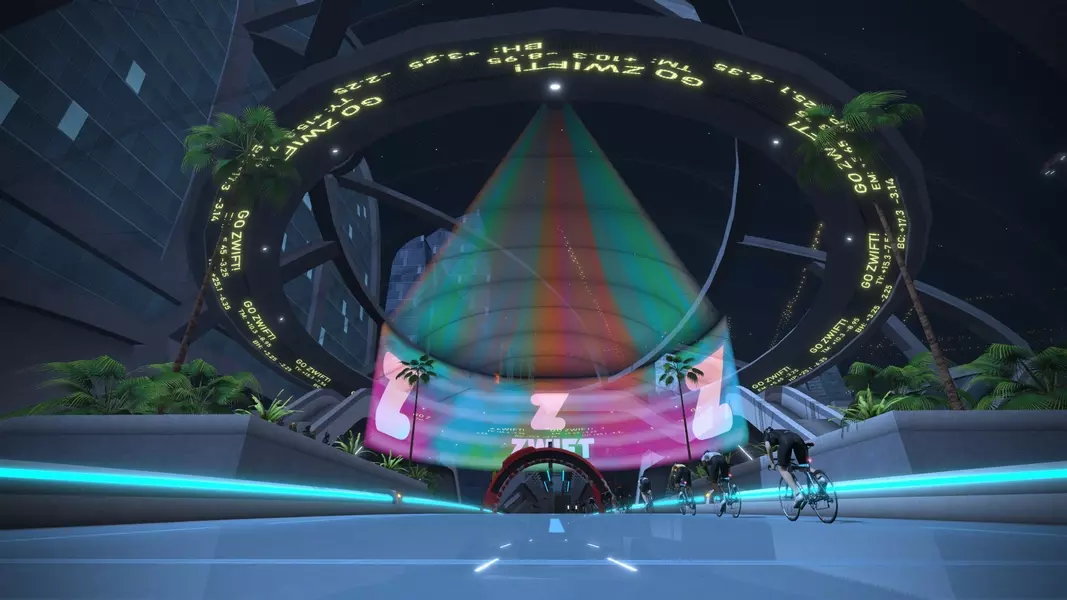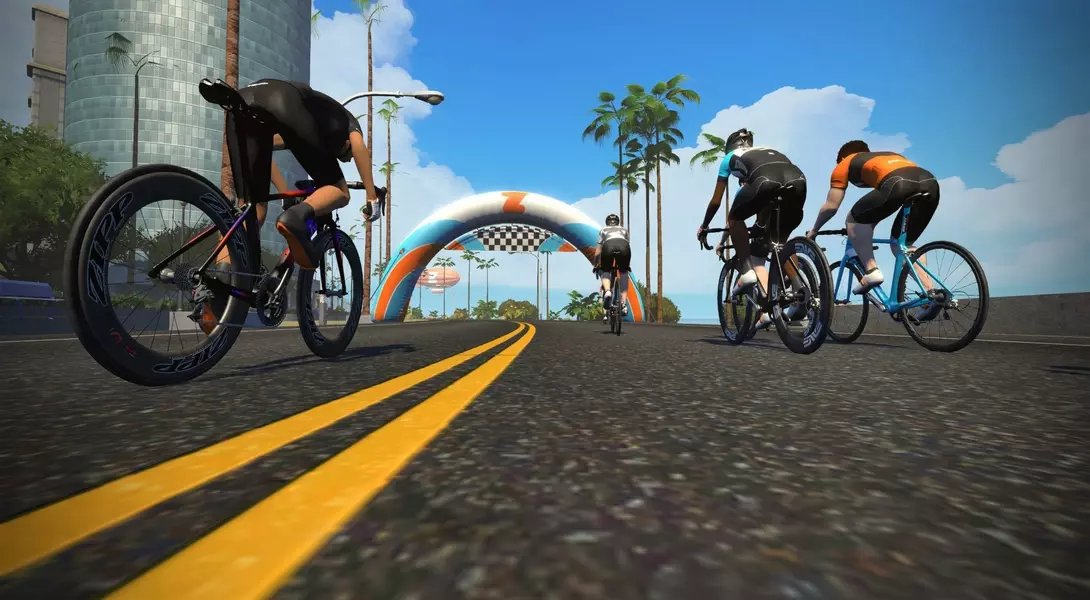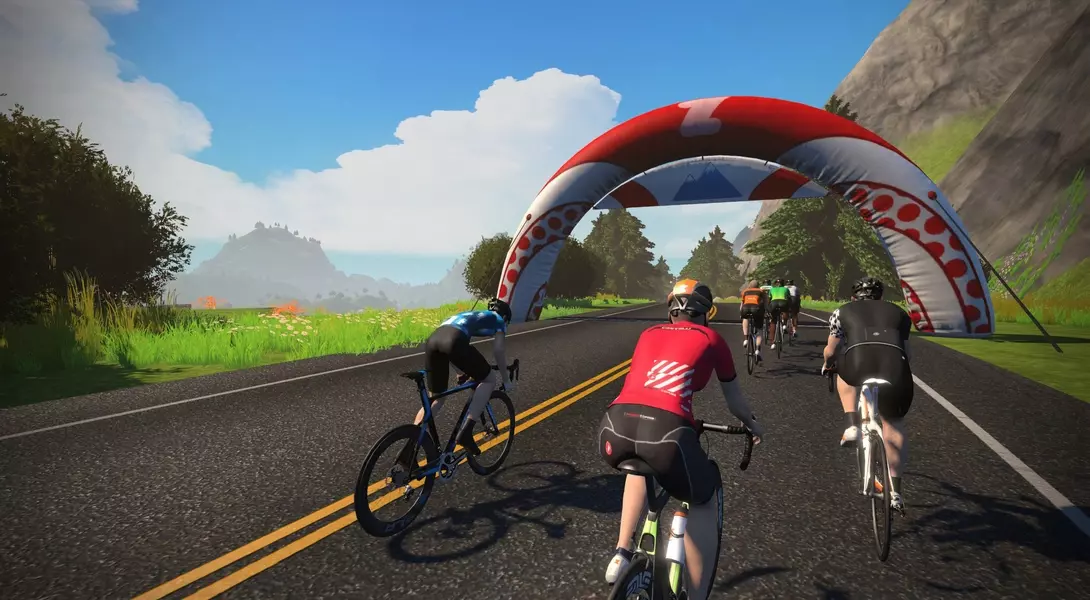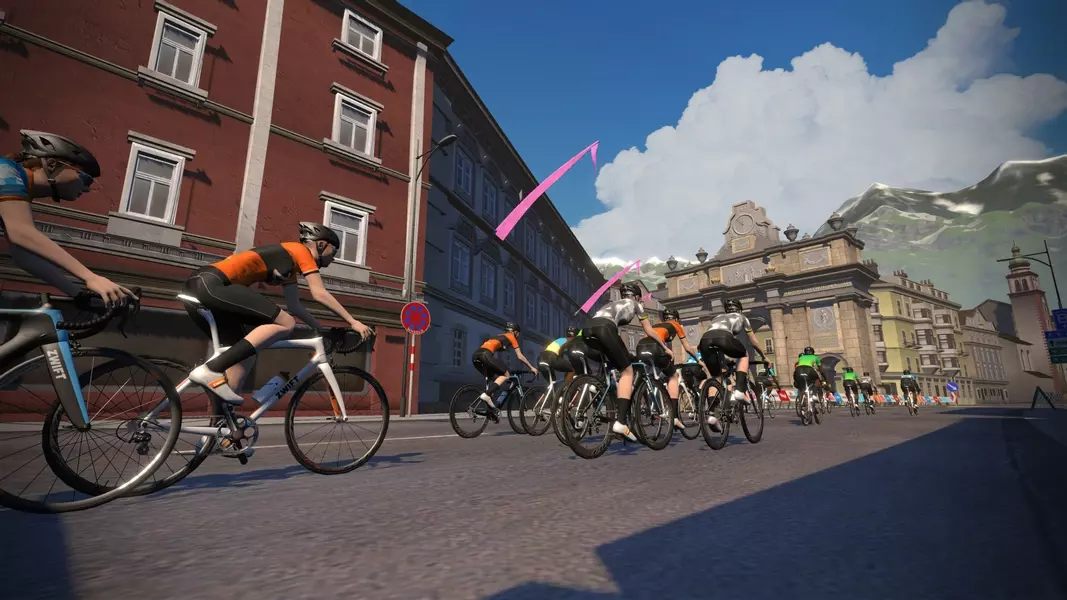 Zwift is a way to ride your bike online in a virtual world, with thousands of people riding at any one time. Its most compelling feature is the ability to ride with (or compete against) other people across the world. You can ride with your friends with inclusive 'stay together' rides, or you can take it to the next level with workouts and racing.
To use Zwift, you put your bike on a turbo trainer or rollers, you link your setup to your computer, tablet or phone. With the Zwift App installed, you are free to ride online courses. Think of Zwift as an online computer game with your legs controlling your performance.
What equipment do I need?
First and foremost you'll need a bike, of course, and some kind of indoor trainer. Then you'll need a device to run the Zwift app on, and some means of sending data from one to the other.
The Zwift app runs on PC and Mac desktop computers and also on Apple TV, iOs and Android, so you'll almost certainly have at least one device already that's capable of running the software: your laptop, tablet or smartphone will do the job. The bigger the screen, the better the experience! I use a very mediocre all in 1 PC running Windows 8. IF you are into your tech, then power powerful devices running through a 4k screen will give you the ultimate simulation of real-life cycling.
Riding within Zwift is based on your power, so if you have a power meter on your bike, or you have a smart trainer that can transmit your power (and cadence) directly, you won't need anything else. If you have a standard trainer or rollers, then you can fit speed and cadence sensors, and the Zwift app will take that information and estimate your power based on your speed, and the type of trainer you're on.
If you have an electronically controlled smart trainer, you can take things to the next level. The resistance of the trainer will increase and decrease as the gradient changes in the game, and if you sit behind another rider you'll find it become easier. Some smart trainers will even simulate road surfaces, so you'll feel the cobbles or the planks of a wooden bridge as you ride over them. Clever eh?
Smart trainers can be expensive, but not all of them are. For example, the Wahoo Kickr Core is available for around £700, but smart trainers such as the Elite Novo can be had for around £250 if you shop around. To get Zwifting on a budget, the Tacx Blue Matic Turbo (circa £150) has built-in speed and cadence sensors to get you up and running straight away.
More accurate and realistic turbos are direct drive. This involves installing a separate rear cassette on your trainer and removing your back wheel, installing your chain drive around the cassette fitted to the trainer. Cheaper trainers, like the Tacx Blue Matic, mentioned above are 'Wheel On' trainers. This means you drop the back of your bike onto a frame with the wheel on which engages with a roller.
Go to Zwift's website for a full, up-to-date list of compatible power meters, and smart and conventional turbo trainers. There's a list of supported smart bikes on there too and even some rollers!
Other equipment
As mentioned above, if you're not using use a power meter or one of the smart trainers, you need to have a speed sensor attached to your bike – working from the rear wheel, or if on rollers, either wheel.
If you haven't got one already, you can buy a speed sensor for not much at all (£20-£30)
Some speed sensors also measure cadence (pedal revolutions per minute). If yours doesn't and you want it, you can add a cadence sensor. You can also add a heart rate monitor if you like; it's pretty useful to have that data too, and they're not expensive either.
Smart devices and nearly all computers can talk natively to Bluetooth devices, and many smart trainers and sensors will connect that way. If your trainer or sensors only use the ANT+ protocol, then you'll need a USB dongle for your computer to receive the Ant+ information coming from your turbo or sensors.
Gym fan
One last thing: you'll really want a decent fan. Because if there's no wind rushing past you, you'll quickly heat up on an indoor trainer, especially if you're in a warm spare room and not relegated to the garage or the shed! Floor-standing gym fans and office-style pedestal fans both work well.
Zwift on the cheap: what do you need?
If you want to give Zwift a go, but don't want to spend a fortune, here's some inexpensive gear we'd recommend to get you started. The cheapest way to get going is with Bluetooth sensors, as nearly all laptops, tablets and phones support Bluetooth. A heart rate monitor is a useful addition to any setup, so consider that as an option.
Magnetic Trainer – from £50 on eBay
Bluetooth speed/cadence sensor – £22
Heart rate monitor (optional) – £18
So the minimum setup can cost you under a hundred quid, even factoring in a couple of months' subscription.
Getting set up for Zwifting
To provide an example, this is the equipment which I use:
Elite Direto OTS Smart Turbo
10-speed cassette (for direct-drive turbo)
Wahoo Tickr Heart Rate Monitor
Cheapo eBay Ant+ USB dongle
PC
Okay, now what?
First, you need to go to Zwift's website and sign up. It's a paid-for subscription service that's non-contract. It costs you £12.99 per month to use Zwift.
Once you've joined up you need to download and install the Zwift software on your computer or get the app on your smart device. That's simple; you just follow the instructions.
Then you launch Zwift, set up your profile, pair up your trainer or sensors (Zwift guides you through it), and you're good to go. Whether you're using a smart trainer, a power meter or a speed sensor, it's pretty simple.
If that all sounds easy, it is. Genuinely, it takes a matter of minutes.
Once online, CC Ashwell has a lively Zwift community with inclusive group rides, as well as races being offered on a weekly basis. Check out the CC Ashwell forum here... forum.ccashwell.co.uk